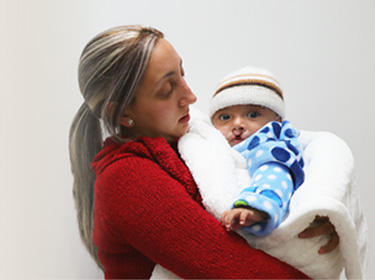 NEW SMILES START WITH you.
Become a
SMILE

PARTNER

monthly donor today and change a child's life forever.

Many children born with cleft lip or cleft palate face years of cruelty and isolation. Safe surgery is often not an option for them. SMILE PARTNERS help deliver free surgeries and the ongoing care many children require throughout their young lives.

WATCH VIDEO
Your monthly support means the world to so many precious children.
As a small token of our heartfelt gratitude, we will send you this exclusive, stylish cotton tote bag when you make a monthly donation and become a SMILE PARTNER today.
You'll be the reason so many children will be smiling.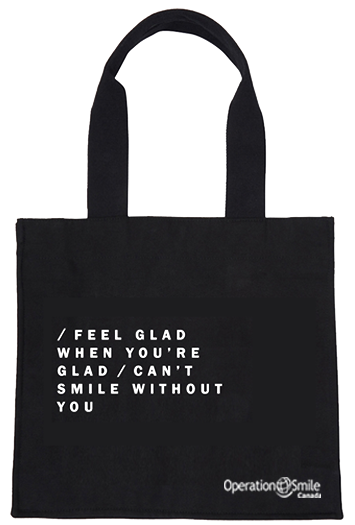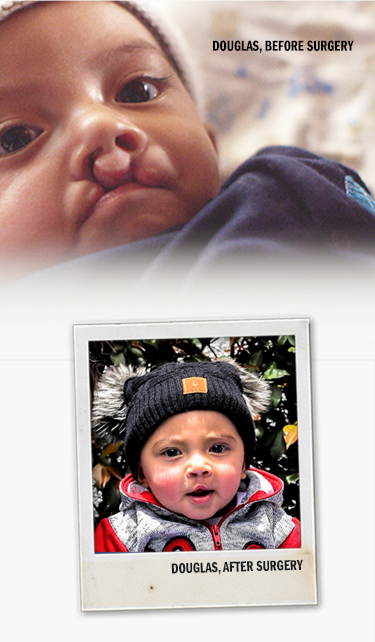 Left untreated, cleft conditions can be deadly and cause a lifetime of pain and suffering. Thanks to SMILE PARTNERS, Douglas' future is now filled with promise.
Please join our family of
SMILE

PARTNERS

today.
The importance of monthly support
For most children, surgery is only a first step to a happier life.
Many children require ongoing, long-term comprehensive care.
Your monthly support will help:
Fund dozens of medical missions
Fund thousands of safe surgeries
Operate comprehensive care centres,
and create new ones
Provide dental health and speech therapy
Provide counselling and nutritional support
Provide surgical training and education
Fund critical research
Every 3 minutes, a child is born with a cleft condition.
Please join our family of
SMILE

PARTNERS

now with your monthly donation.
1,000

NEW

SMILE

PARTNERS

At Operation Smile Canada, our work is never done. This year our goal is to fund more medical missions, deliver new smiles to more children, and provide ongoing comprehensive care to more patients than ever before. To reach these goals, we need 1,000 new SMILE PARTNERS by December 31, 2019.
Become a
SMILE

PARTNER

today.

Together with you and our incredible team of medical volunteers, we will save and transform more lives than ever before.
481
NEW
SMILE

PARTNERS

SO FAR
YOUR DONATIONS AT WORK
We invest your gifts wisely because every penny counts and we are accountable to you. This is how donations help provide free surgery and care to children all around the world.
PROGRAM EXPENSES BY TYPE
FISCAL YEAR 2018
Medical Supplies & Equipment (37%)
Shipping & Cargo (22%)
Volunteer Travel, Accommodation & Food (16%)
Comprehensive Care Centre Support (14%)
Training for Local Medical Professionals (7%)
Patient Transportation, Shelter & Food (4%)
Monthly Giving Details:
Please note: all donation amounts are in Canadian currency and are eligible for a tax receipt at the end of the calendar year. Your monthly gift will be charged to your credit card or withdrawn from your bank account on the same day each month as the date of your first gift. You can call us at 1.844.376.4530 or 647.696.0600 to change the amount of your monthly gift, or update your credit card/banking information.